Josie and Jack lived in a time of discovery, celebration and rock-n-roll.  Take some time to learn more about the people, places and events from Our Invisible String and see the story through the eyes of history.
DONT"T FORGET to dig deeper into the story!  Check out these talking points and questions!
Part I – Events
125th Anniversary and World Port Celebration of 1957
Where is this in the book? Events from the 125th anniversary are woven throughout the story, with a major plot twist taking place at the "Hello World" program at Civic Stadium. 
In 1957, Buffalo, NY celebrated it's 125th anniversary and the future of Buffalo as a "world port" on the Erie Canal.
  The most noteworthy event since the Pan-American Exposition of 1901, the 10 day 125th Anniversary and World Port Celebration drew millions of visitors from across the globe.

Each day of the event was host to a selection of activities, such as art shows at the Albright Knox Art Gallery, a historical speaker series at the Statler Hotel, a railroad equipment exhibit in LaSalle Park, practical history demonstrations at the Masten Street Armory, Ice Capades in Memorial Auditorium and the signature event of the festival, "Hello World" in Civic Stadium (soon to be War Memorial Stadium).  "Hello World" had a cast of 3000 and the advertisements called it "The story of Buffalo from arrows to atoms."  The event even had it's own currency – the Buffalo Wooden Nickel.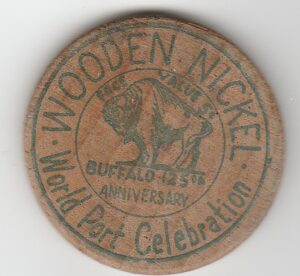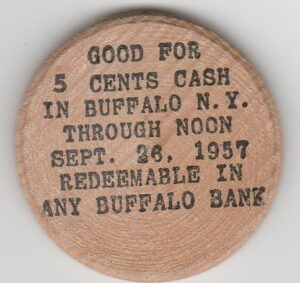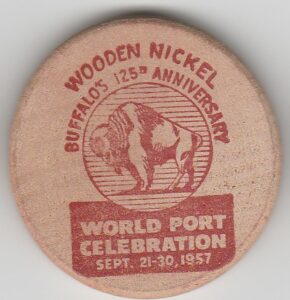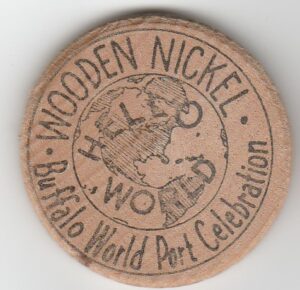 The Pan American Exposition of 1901
Where is this in the book?  The narrator makes several references to the Pan American Exposition and its lasting effects on Buffalo.
The festival that was primed to be Buffalo's crowning achievement and was responsible for giving Buffalo the nickname "The City of Light" was also the site of one of Buffalo's greatest tragedies.
Where was the Pan-Am and what did it look like?
The Assassination of President McKinley
While visiting the Pan-American Exposition on September 6, 1901, President McKinley was shot at the Temple of Music and died at the Milburn house a few days later.  Vice President Theodore Roosevelt was immediately called to Buffalo and was inaugurated at the Wilcox mansion on Delaware Avenue. Visit the Theodore Roosevelt Inaugural Site for a brief history of the Pan American Exposition and resources/information about the inauguration site.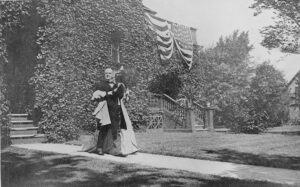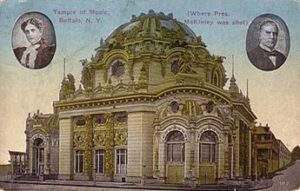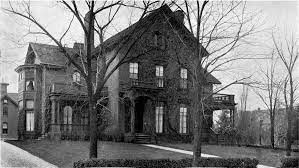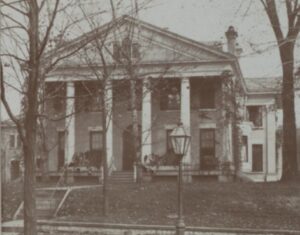 EC200 -The Bicentennial of Erie County
Where is this in the book? The book begins during the EC200 celebration, which reminds an adult Josie Johnson of the 125th Anniversary Celebration of 1957 and prompts her to tell the story of her relationship with Jack Riley.
Running from April 2021 – April 2022, Erie County celebrated its 200 birthday amidst a global pandemic, still managing to hold both virtual and in person events,
Part II – People & Places
Bennett High School
Where is this in the book?  Main Characters Josie & Jack attend Bennett High School.  Jack is quarterback of the Bennett Tigers football team his freshman, sophomore and junior years.
Named after entrepreneur Lewis J. Bennett, Bennett High School opened in September 1925, five months a after the death of its benefactor.  Bennett, a civic leader in Buffalo, had donated the land for the future high School  as well as for its athletic facility, All High Stadium.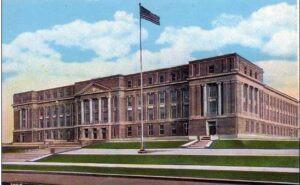 When the High School opened in 1925, there were 2,200 students enrolled and its philosophy quickly made it one of the area's highest regarded and most sought after schools.  Believing that a true education extended beyond the classroom, Bennett High School excelled in offering  extra-curricular activities, far eclipsing those offered by any other school.  Notably, Bennett High School also excelled at sports, setting an attendance record for high school football when 52,000 fans packed the stands for a game against Kensington High School in 1948.    A full history of Bennett High School can be found on the webpage for the Bennett Alumni Association.
Canisus High School
Where is this in the book? In direct response to the new athletics facilities,  Jack transfers to Canisus High School at his parents request.  He is the Crusaders quarterback during his senior year, earning a trip to the All Star game.
Canisus High School traces its roots back to September of 1870 when the Jesuits opened a school adjacent to St. Michael's Church in downtown Buffalo.  Serving 35 students in its first year, this new school combined high school and college classes.  The schools remained joined until 1912 when Canisus College moved to a new home on Main Street at Jefferson Avenue. In 1944 Canisus High School would also move locations, settling into its present spot on Delaware Avenue.  As part of their extensive expansion, Canisus High School would acquire the old Milburn Mansion, site of the dearth of president McKinley.  Presently all that remains of this tragic piece of Buffalo's past is a historical marker at the edge of a parking lot.  A full history of Canisus High School can be found on the school's website.
Medaille University
Where is this in the book?  An adult Josie attends Mt. St. Joseph Teacher's College (now Medaille University) to get her teaching degree and later teaches classes at her alma matter.
Medaille University can trace its roots back to 1875 when the Sisters of Saint Joseph founded an institute for the preparation of teachers.  Originally a certification program, the school was restructured in 1937 and moved into the old Mount St. Joseph High School building (circa 1922) at 18 Agassiz Circle.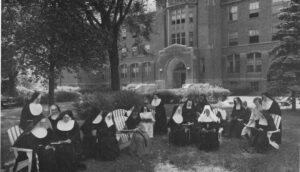 It was here that Mount Saint Joseph Teachers College, as it was now known, began granting baccalaureate degrees to women.  Thirty years later, Alice Huber, head of the Sisters of St. Joseph, initiated a change that would make the college co-educational and in 1968, Medaille College (named in honor of Father Jean Pierre Médaille, founder of the Sisters of St. Joseph) was born.  Medaille was granted university status in 2022.   Click here for the The Medaille Yearbook Archive 
Fredrick Law Olmsted's Park System
Where is this in the book?  Josie and Jack have several encounters in Delaware Park.
Designed by world renowned landscape architect Fredrick Law Olmstead, Buffalo's Olmsted Park System is composed of six parks, seven parkways, eight landscaped circles and several smaller spaces.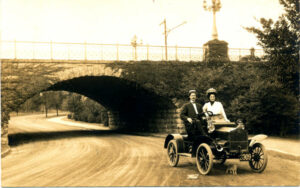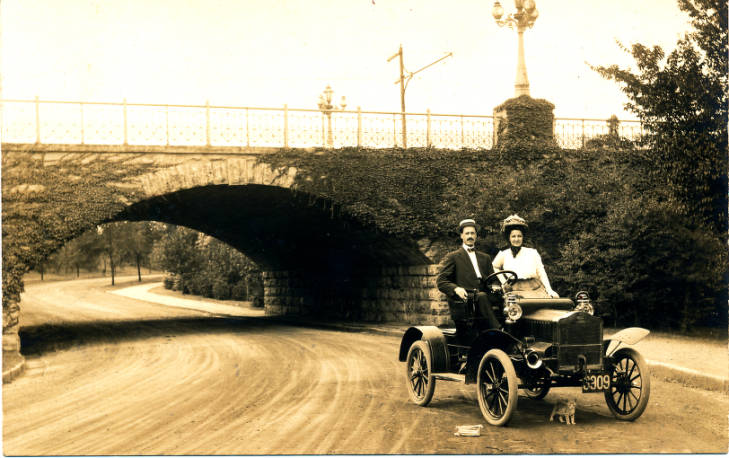 Click here to enjoy vintage images courtesy of the Buffalo Olmsted Parks Conservancy!
In 1876, Olmsted proclaimed "The City of Buffalo is the best planned city. as to its streets, public places and grounds in the United States, if not the world."  More details about Olmstead's achievements and vision can be found by watching Buffalo – The Best Planned City in the World.
Forest Lawn Cemetery
Where is this in the book?  As part of a school field trip, Josie and Jack spend a day on a scavenger hunt through the cemetery.
Part of Olmstead's grand design, Forest Lawn Cemetery is a 269 acre park dedicated to both the dead and the living of Western New York.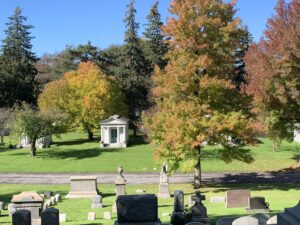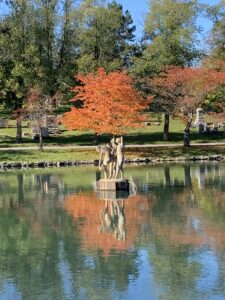 In addition to it's unparalleled beauty,  Forest Lawn Cemetery is host to dozens of noteworthy residents for you to explore or you can click here for a full history of Forest Lawn Cemetery.
Below are some details about each of the residents named in Our Invisible String.
The Blocher Memorial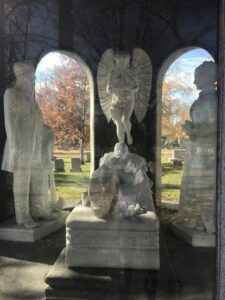 Built in honor of their only son, the Blocher memorial is home to John and Elizabeth Blocher as well as their son Nelson. Learn more about the story behind this monument as well as the elaborate architecture.
Dorothy Goetz Berlin

Forest Lawn is the final resting place of Dorothy Goetz Berlin, wife of world famous composer Irving Berlin.  Although their marriage was short lived, their love was not.  Do yourself a favor and read about the Love Story of Irving and Dorothy Goetz Berlin.
Mary Burnett Talbert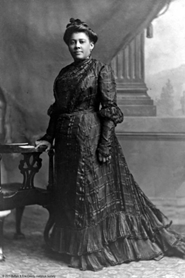 A civil rights leader and social activist, Mary Burnett Talbert is a member of the National Women's Hall of Fame. Among her noteworthy accomplishments are founding and organizing the Niagara Movement, forerunner of the National Association for the Advancement of Colored People (NAACP).  Read about the Mary Burnett Talbert and her history of this fearless pioneer.
Louise Blanchard Bethune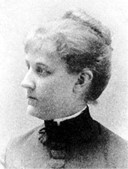 The first woman to become a professionally practicing architect in the United States,  Louise Blanchard Bethune was also the first woman admitted to the Western Association of Architects, the AIA and the FAIA.  Read more about her groundbreaking career.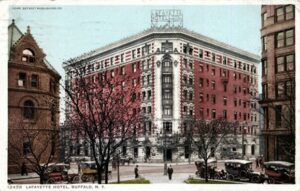 The Hotel Lafayette (1904)  is considered to be Bethune's first nationally significant building.  The masterpiece was a seven-story, 225-room Renaissance Revival hotel  and was praised as "one of the most perfectly appointed and magnificent hotels in the country."  It also boasted hot and cold running water in each bathroom.  Extraordinary!
Red Jacket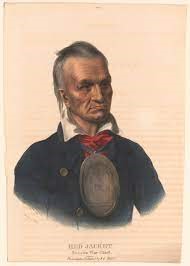 Among his many accomplishments, Seneca Chief Red Jacket was known for being a great orator.  For his extraordinary humanitarian efforts, Red Jacket was presented with a Peace Medal by President George Washington.  Read about his legendary life during a pivotal time in American history.
President Millard Fillmore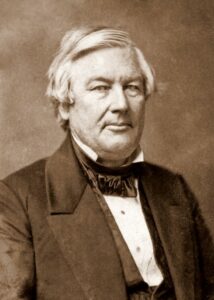 The thirteenth president of the United States (1850-1853), Millard Fillmore did not begin his life in politics.  Originally a teacher in East Aurora, NY, Fillmore eventually moved to Buffalo to pursue law and then, politics.  Following his presidency, Fillmore returned to western New York and spearheaded many projects. Through his efforts, the University of Buffalo was chartered by the New York legislature and he became the first chancellor. He is also responsible for framing the charter that officially made Buffalo a city and for financially assisting the creation of Buffalo General Hospital (renamed Millard Fillmore Hospital following his death).  Read more about President Fillmore's achievements, both political and humanitarian.
WNY Waterfalls
Where is this in the book? Josie and Jack go cliff jumping at Akron Falls and take road trips to Niagara Falls and Glen Falls
Western New Nork is privileged to have a number of  waterfalls as well as one of the Seven Wonders of the World.    
Akron Park/Falls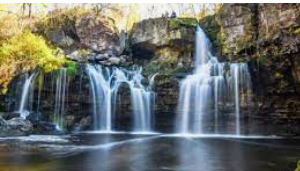 Located 20 miles outside the City of Buffalo, Akron Falls Park is host to nature trails, waterfalls and numerous recreational activities. Click here for a history of Akron Falls Park  and check out the resources on NY Falls: Akron Falls County Park  and learn the legend of Murder Creek.
Niagara Falls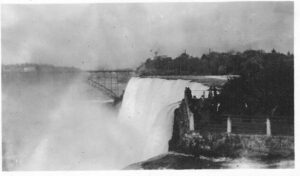 One of the Seven Wonders of the World, Niagara Falls has been a destination for generations of people from around the world.  See everything there is to offer at Niagara Falls State Park.
Glen Falls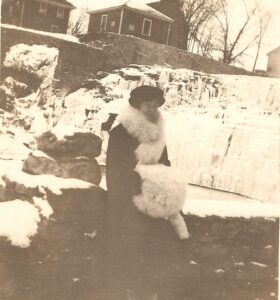 Located in the Village of Williamsville, Glen Falls has always been a popular destination for photographs as well as a coveted spot for hiking and wildlife exploration.  Learn more about the Falls and park by checking out  NY Waterfalls: Glen Park, Williamsville.
Other locations mentioned in Our Invisible String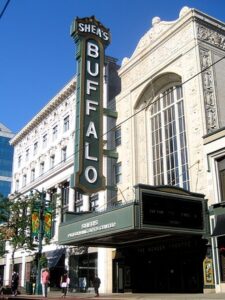 Part III – Pop Culture
Elvis Presley
Where is he in the book?  Josie and Jack attend the April 1, 1957 Elvis concert and his music, specifically "Love Me Tender," is a reoccurring theme in the book.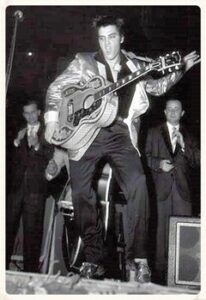 Known as the King of Rock & Roll, Elvis Presley was the breakout star of the 1950's and one of the biggest cultural icons of the twentieth century.
The first true American rock star, teenage America equally loved Elvis's music and swagger.  Many adults, however, found his music controversial and his "gyrating hips" and unconventional dance moves to be inappropriate. Despite being drafted into the Army during the Korean War, Elvis's popularity never faltered and he returned from the war to become a film star as well as rock icon.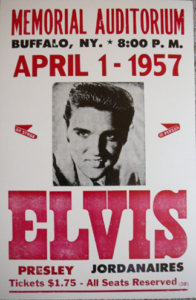 On April 1, 1957, Elvis played a concert in Buffalo at the Memorial Auditorium.  Click here to see images from Elvis's Buffalo Concert and then read some of the local press coverage describing every detail of the event.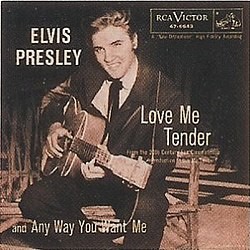 Watch Elvis perform his 1957 hit, Love Me Tender on the Ed Sullivan Show and then watch some footage of a 1957 Elvis concert.
Elvis is a member of the Rock & Roll Hall of Fame.  
Buddy Holly
Where is he in the book?  Jack sings the Buddy Holly song "Not Fade Away" at a school dance and the lyrics leave a lasting impression on Josie.  They are referenced repeatedly thought the book.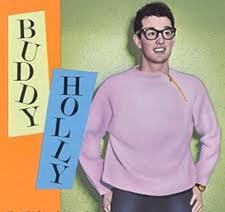 Infamous for of his thick black glasses, Buddy Holly was one of the pioneer rock & roll figures of the 1950s.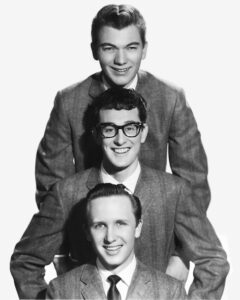 As lead singer and songwriter for Buddy Holly & the Crickets, Buddy not only revolutionized the recording industry, but his music helped bridge the racial divide when he became the first white performer to appear at the the Apollo Theatre.
On February 3, 1959. Buddy Holly was killed in a plane crash that also took the lives of Ritchie Valens and The Big Bopper.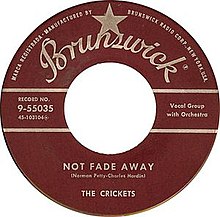 This tragic event became known as "the day the music died' and inspired the hit song American Pie.  For more information, check out The Buddy Holly Center, located in his hometown of Lubbock Texas or the Buddy Holly exhibit in the Rock & Roll Hall of Fame.
Listen to  Not Fade Away by Buddy Holly and the Crickets and then see them in action performing Oh Boy on the Ed Sullivan Show.
Frank Sinatra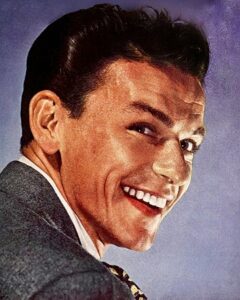 Where is this in the book?  Josie repeatedly mentions she and Jack singing Sinatra songs while driving in Jack's convertible and "Fly me to the Moon" plays as they stargaze in Jack's driveway.
Frank Sinatra was one of the most iconic singers, actors and performers of the 20th century.  Known as "Ol' Blue Eyes," Sinatra had countless hit songs, movies and live shows over the course of his 50 year career, winning 11 Grammys, 4 Golden Globes and an Oscar.
Listen to Fly Me to the Moon.
Frankie Lymon & the Teenagers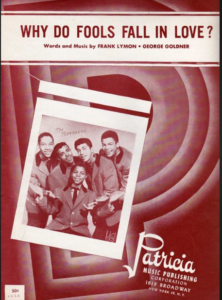 Where is this in the book? 

For Josie's birthday, Monica and Jack

perform "Why Do Fools Fall in Love" as a joke, but Josie is left with the impression that Jack was a little too connected to the lyrics.
One of the signature songs of the 1950's, "Why do Fools Fall in Love," by Frankie Lymon and the Teenagers, reached #1 in both the United States and the UK 1956.
It's easy to see why the world was so crazy about this group when you watch this 1956 performance of Why Do Fools Fall in Love.
The Goo Goo Dolls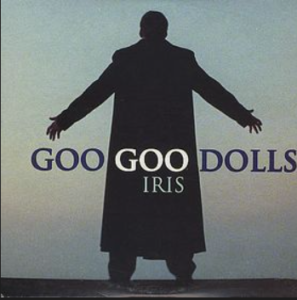 Where is this in the book? Adult Josie tells the story of attending a rainy Goo Goo Dolls concert at Darien Lake in Buffalo on July 4, 2004 and recounts the profound effect the "Iris" lyrics had on her. 
The Goo Goo Dolls were formed in Buffalo, NY and have always remained connected to their hometown roots.  Their song "Iris" debuted in the blockbuster movie City of Angels and was #1 in the United States for four weeks, staying on the charts for a record breaking 18 weeks.
Watch Iris from the Goo Goo Dolls July 4, 2004 concert at Darien Lake.
West Side Story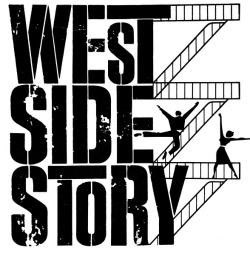 Where is this in the book? At the winter concert, Josie watches Jack's ensemble sing "Somewhere" from West Side Story and has an epiphany. 
West Side Story debuted on Broadway in 1957 and went on to win two Tony Awards in 1958, including Best Musical.  As a result of its tremendous Broadway success, West Side Story was turned into a major motion picture in 1961 and was remade again in 2021.
Take a few minutes and watch "Somewhere" from the 1961 film.
Music Man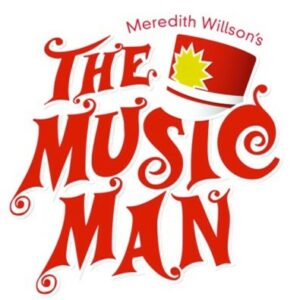 Where is this in the book? Josie and Jack discuss the show and the song "The Wells Fargo Wagon" while on a hunt for William Fargo in Forest Lawn Cemetery.
The Music Man debuted on Broadway in 1957 and brought home five Tony Awards, including Best Musical, that same year.  The Music Man was turned into a major motion picture in 1962 and returned to Broadway in 2000  and 2022.
Click here to watch Wells Fargo Wagon from the 1962 film.
Guys and Dolls
Where is this in the book?  With a few ulterior motives, Jack buys his mother tickets to a traveling production of Guys & Dolls at Shea's Buffalo Theatre for Mother's Day.
Guys & Dolls debuted on Broadway in 1950 and won the Tony Award for Best Musical. Guys and Dolls became a blockbuster movie in 1955 with the iconic Frank Sinatra and Marlon Brando in the starring roles.
Check out Marlon Brando performing the show stopping Luck be a Lady.
Annie Get Your Gun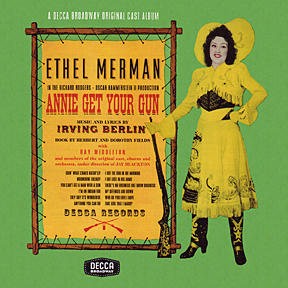 Where is this in the book? At the school dance, Josie expects Jack and Sean to sing a song from this musical, but is blown away by what they sing instead.
Annie Get Your Gun debuted on Broadway in 1946 and became a major motion picture in 1950.  Based on the real-life story of sharpshooter Annie Oakley, Annie Get Your Gun features the music of Irving Berlin.
One of the most popular songs from the show is Anything You Can Do I Can Do Better.
East of Eden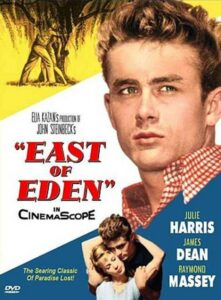 Where is this in the book? When describing Jack, adult Josie makes comparisons to James Dean in East of Eden.
Based on the book by John Steinbeck, in 1955, East of Eden became a major motion picture staring the incomparable James Dean, who received an Academy Award nomination for his performance.
James Dean, most famous for his role in Rebel Without a Cause (1955) was one of the largest heartthrobs of the early 1950s.  Sadly, he was killed in a car accident on September 30, 1955, a month before the release of Rebel Without a Cause and a year before the release of his final film, Giant (1956).
Part VI – The Literary Arts
On Death and Dying by Elisabeth Kubler Ross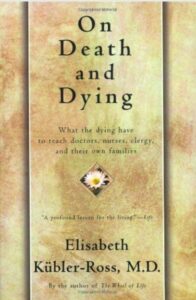 Where is this in the book?  The "5 Stages of Grief" outlined in this work are the foundation of Our Invisible String, as adult Josie applies each of these stages to her doomed love affair with Jack.
Elisabeth Kubler Ross is best known for her groundbreaking 1969 book, On Death and Dying. 
According to Kubler-Ross, there are five stages of grief: denial, anger, bargaining, depression and acceptance.  This psychological revelation sought to bring hope and resiliency to all involved in the grieving process and has become one of the most important works of the 20th century.
The Silent Lover by Sir Walter Ralegh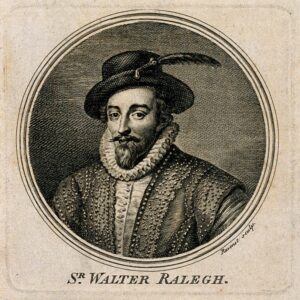 Where is this in the book? As Josie wrestles with her feelings for Jack, she references Ralegh's poem, The Silent Lover, as well as his love for Queen Elizabeth.
Sir Walter Ralegh was an English statesman, soldier, writer and explorer, making him one of the most noteworthy men of the Elizabethan Era.
Read  more about the life of Sir Walter Ralegh as well as his poem The Silent Lover.
Part V – Community Resources
In Our Invisible String, protagonist Josie Johnson struggles with some major left events and heartbreaking loss.  From the death of her father to a forbidden and doomed love affair with Jack Riley, sixteen year old Josie is forced to confront situations that would be difficult for people of any age.  Through community resources and a solid support system, Josie find a way to give back, confront her grief and find light on some of her darkest days.
If you or someone you know is dealing with grief or other issues affecting mental and emotional health, please reach out.  Hope is out there.  It gets better.
Camp Good Days
Where is this in the book? The children's center where Josie works and Jack volunteers is modeled after Camp Good Days. 
Offering services to families affected by cancer or sickle cell anemia, Camp Good Days offers summer and year round activities free of charge.
Sign up

With locations in Buffalo, Rochester and Syracuse, Camp Good Days accepts campers from all 50 states and is always ready to greet you with a smile and unconditional acceptance. Click here for information on programs and how to register.

Volunteer

Having lost my own father to cancer as a teenager, I began volunteering at Camp Good Days in college and it remains one of the greatest things I have ever done.  If you are ready to change your life and others, check out this information on volunteering,
Crisis Services
Kids' Helpline
716-834-1144
1-877-KIDS-400
24 Hour Crisis Hotline
716-834-3131
24 Hour Addiction Hotline
Buffalo and Erie County
716-831-7007